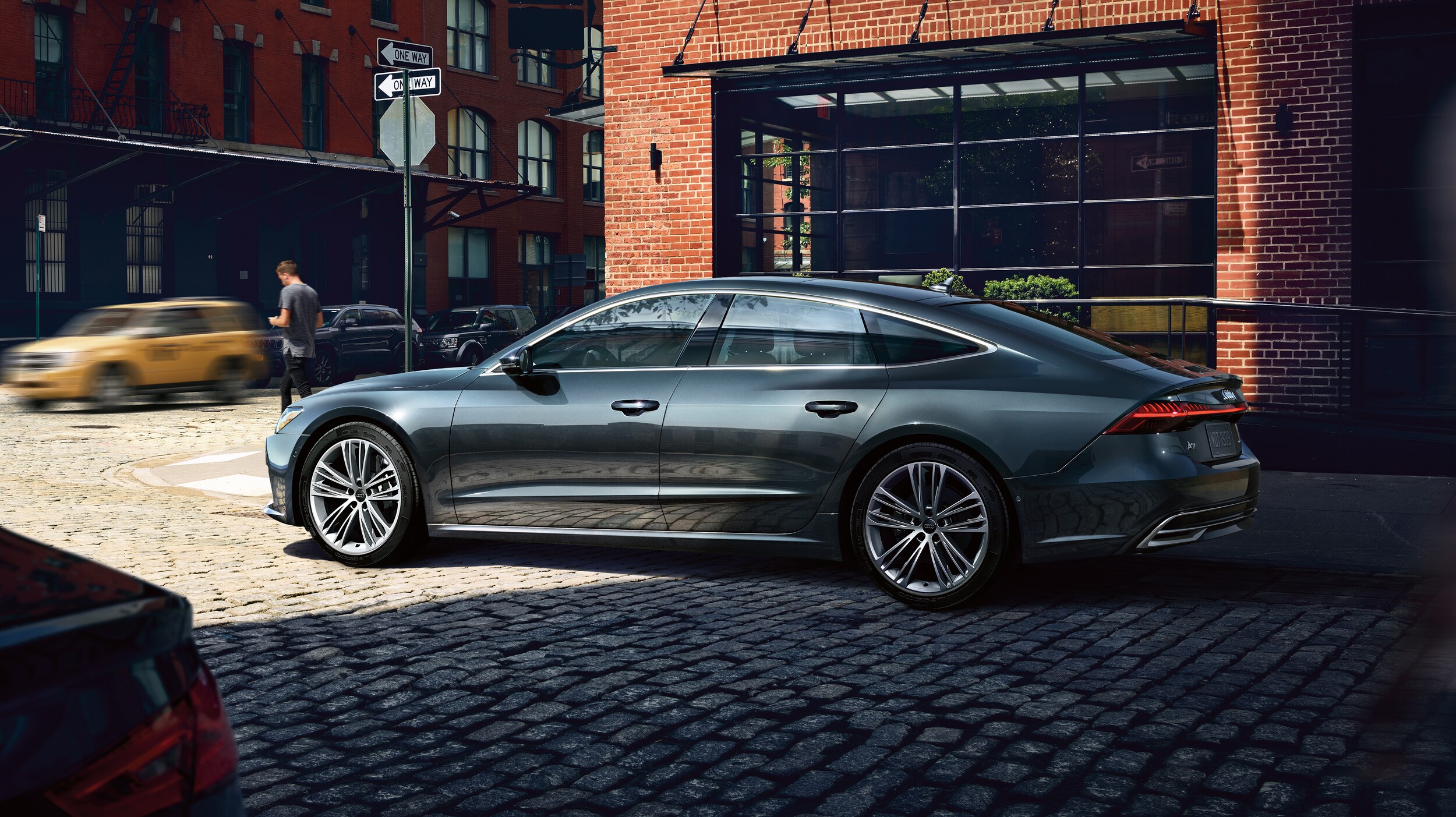 Stress-free and leisurely driving is a big part of luxury when traveling, but there are many ways that driving can cause hassles. Well, for many of those stress-inducing situations, the Audi A7 has an infotainment system ready to help. Many visiting our Fall River Audi dealership are wondering about the new Audi A7 and all that the luxury sedan has in store, and we love to talk about the many ways the infotainment system can help, which is why we highlighted all it's capable of below! Read on to see what makes the Audi A7 one of the smartest cars out there.
How to Use the Audi A7 Infotainment System
The infotainment system of the Audi A7 sits perfectly in the center dash among the wood inlays and premium cabin materials, which gives the cabin a look mixing timelessness and the future. This placement also means that the screens, there are two 8+ inch displays, are within easy reach of both the driver and front passenger. It's important that the passenger can reach these as one screen lets them and the driver control the seat settings, which include heating as well as available ventilation and massage functions, as well as the A/C and heating with separate zones for those two. Total control over your personal climate zone is perfect for the many weather types we see around Newport, RI.
What else does the Audi A7 infotainment system help Dartmouth drivers with? Well, there's Apple CarPlay and Android Auto standard, so for most devices, you can just plug it in and enjoy the use of everything from text messaging (through voice control) to navigation apps to music streaming. You'll control these systems with intuitive swipe, scroll, and touch controls, so you have an easy time getting to the app you wish to use as well as an easier time on the go.
There are many aspects of driving that the Audi A7 improves, and the infotainment system plays a key role in that. If you still have questions about this easy-to-use technology, visit our Fall River Audi dealership!